True Salvation
2019/12/26
There was once a woman who had her serious leg problem cured by Oyasama and was thus able to rise to her feet for the first time in a number of years, although another ongoing problem that was not nearly as serious remained uncured—namely, the trembling of her hands. When she asked Oyasama to heal her hands as well, she was told:
"Rather than being cured completely, it is better that you have some trouble left to be healed; then you will understand the innen [causality] of your previous lives and be continually reminded of it. This will lead to your true salvation."
Imagine that you are driving a large truck loaded with logs on a mountain road on a snowy day. Even a brief moment of inattention could be enough to send your truck tumbling down the ravine. You feel anxious as you start to think, "This truck shouldn't have been so heavily loaded."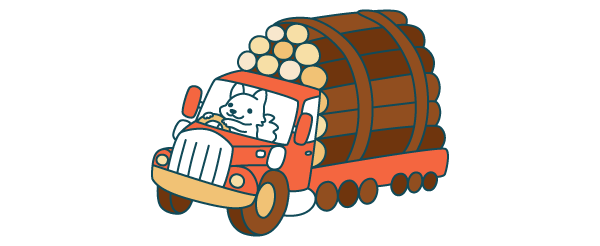 Yet you can rest assured of your safety. The heavy logs on your truck ensure good traction in the snow, thus enabling you to maneuver it more safely.
In fact, a truck with no load would require particular attention. Having less weight would make the truck more likely to skid or to be steered in an unsafe manner.
There are times in our lives when no amount of effort seems sufficient to overcome unending difficulties, whether they are illnesses or other problems. Facing such a situation might be like walking through a seemingly never-ending blizzard with a huge load weighing more and more heavily on our shoulders, with our legs feeling ready to buckle under us. We cannot afford to stop, nor can we put down our load. We have no choice but to keep going. Nevertheless, we feel like just giving up as we wonder how much longer the journey will last and what is in store ahead.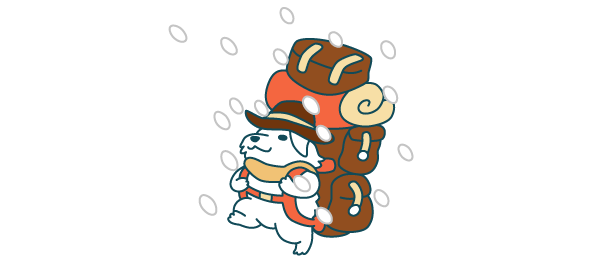 Yet this load on our shoulders is like the logs on the truck on a snowy road. The load is a weight that helps us walk carefully and steadily and avoid taking wrong steps. It is, as it were, a safety device that helps ensure a firm footing. Without it, we might take our eyes off the path ahead and slip and fall, perhaps seriously injuring ourselves. If we do not have to deal with any challenging situations in our lives, we might become too carefree and end up doing foolish things with disastrous consequences such as ruining ourselves.
Oyasama protects us by providing us with an appropriate "weight." She shows us the way, saying, "Come this way." As we follow Her voice, we can muster all the strength we have to keep going.

PDF Download